▲
Discovering interests and gifts in many different areas is an important part of an education at LCS.  Each of our students was uniquely designed and called by our Creator and extracurricular activities enable them to find and develop those gifts and enjoy a variety of learning experiences.

Battle Of The Books
Reading as sport? Yes indeed. Students in grades 4 to 8 are able to participate in Battle of the Books each spring. They read a set of eight books, for junior or senior, and attend a one day "battle" with a number of other schools from southern Ontario. As a team, in five "battles", they answer questions in a battle round and a lightening round about the books read, and scores are tallied.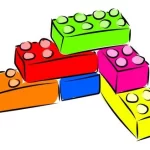 Lego Club
Lego club is offered to students in Senior Kindergarten through Grade Eight.

Music Lessons (Piano & Voice)
Private music lessons are offered at the school building for students who would like to gain a deeper understanding of music through studying piano or voice. Music lessons are a half hour in length and are scheduled to fit the student and their needs.